Freelance with Janda: The Ultimate Freelance Course
Are you ready to start your full-time freelance career?
This FREE course will help you prepare to leave your job and pursue a freelance career or start your own creative agency. It will help you understand how to start freelancing with confidence and dramatically improve your chance of success!
Enroll in the FREE Course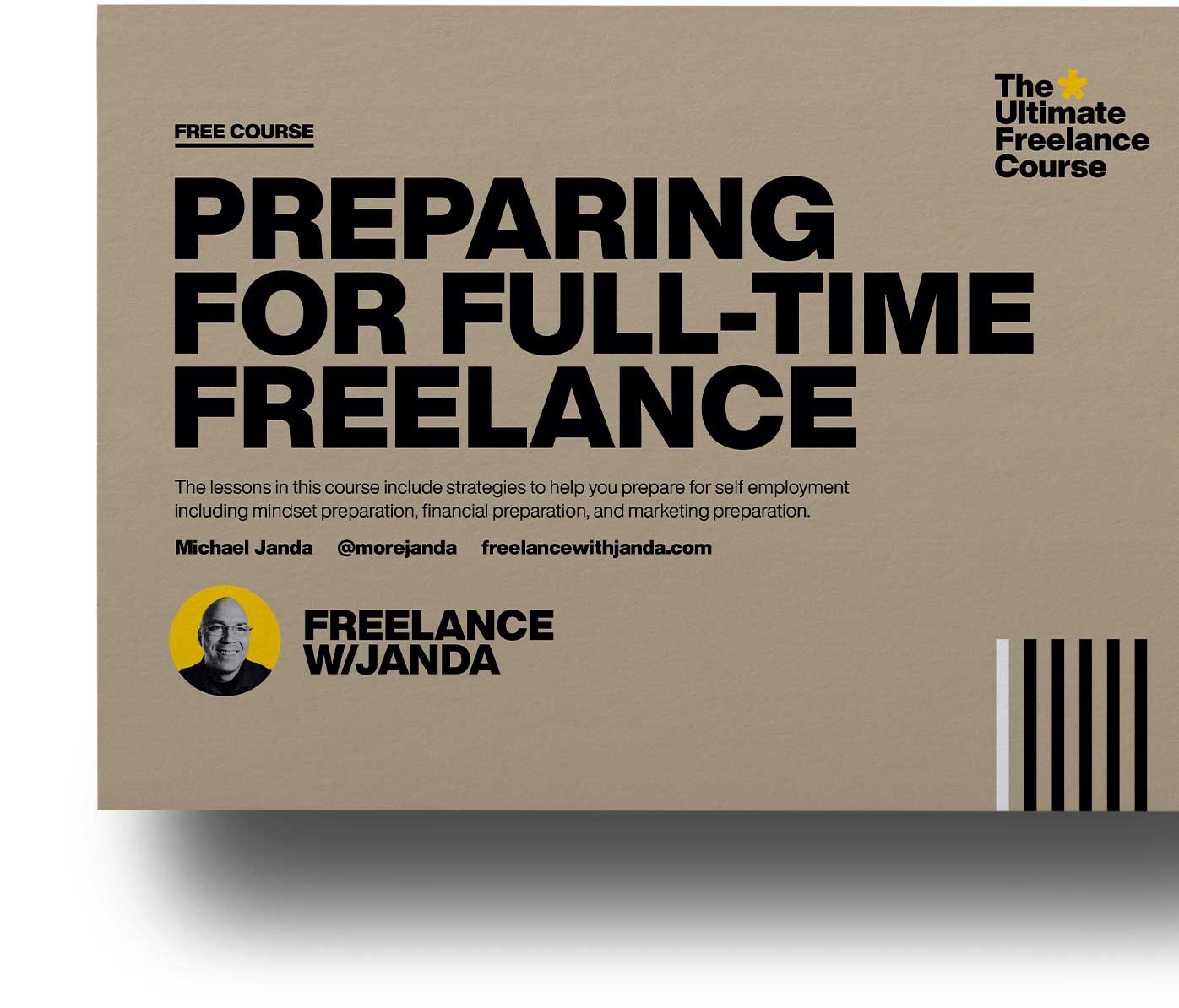 Preparing for Full-time Freelance: Course Description
In this course, I walk you through the things I wish I would have known when I started freelancing in 2002. Fortunately, I made more right decisions than wrong and my freelance business exploded into an Inc. 5000 agency. The lessons in this course include strategies to help you prepare for self employment including mindset preparation, financial preparation, and marketing preparation. This course also includes a lesson that contains some of the foundational principles that were at the heart of my success as a creative entrepreneur.
More than 1 hour of video content
6 video lessons
3 downloadable resources
How to have the right mindset for success as a freelancer
Calculations and strategies to help you prepare financially
Marketing preparation, including the materials you need to start selling your services
Fundamental principles that were instrumental to the growth of my freelance biz and agency
Calculate Your Cashflow
Money in the Bank Goal Setter
Identify Your Freelance Team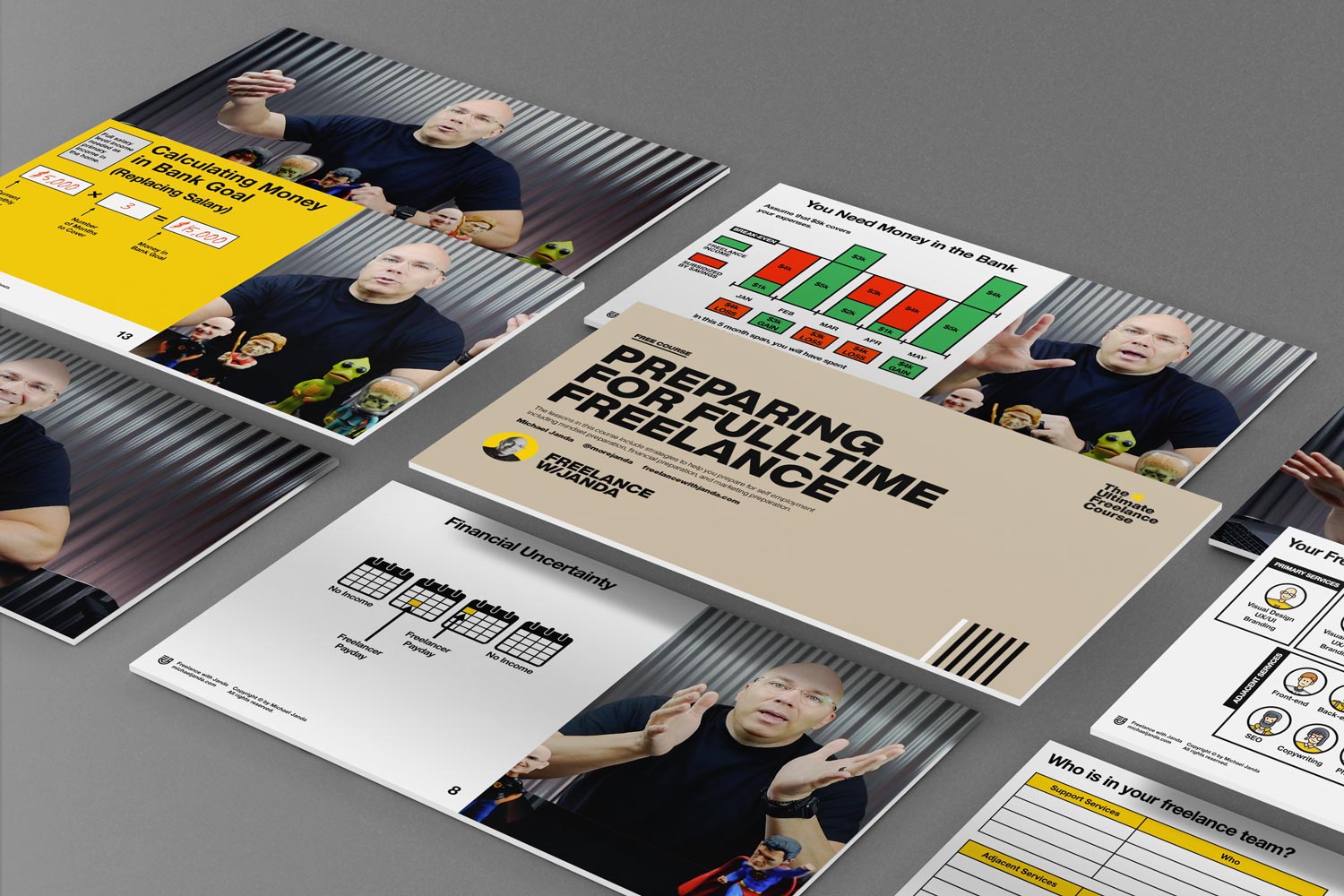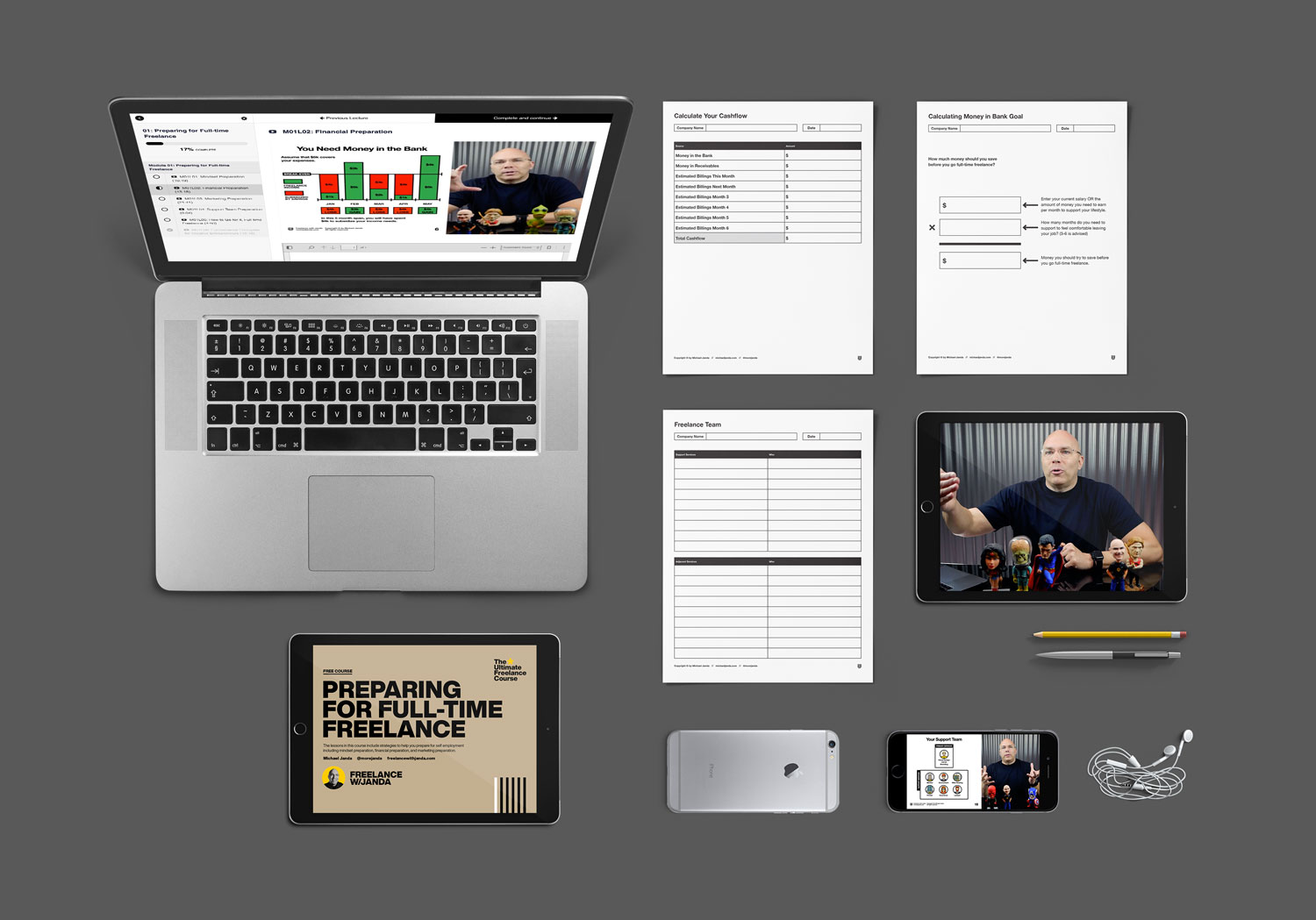 The Ultimate Freelance Course
Preparing for Full-time Freelance
 1+ Hour of Video Instruction
 6 Video Lessons
3 Downloadable Resources
Lifetime Access
Downloadable Worksheets
Calculate Your Cashflow Worksheet
Money in the Bank Goal Setter Worksheet
Identify Your Freelance Team Worksheet
Includes
Course 01: Preparing for Full-time FreelanceCourse
Does Not Include
Course 02: Selling Creative Services
Course 03: Proposals and Contracts
Course 04: Pricing Creative Services
Course 05: Project Management for Creatives
Course 06: Managing a Creative Business
Enroll in the FREE Course
Wait! Before you enroll, be sure to check out The Ultimate Freelance Course Six Course Bundle to maximize your success as a creative entrepreneur! It includes this course and five other courses that will transform your creative business!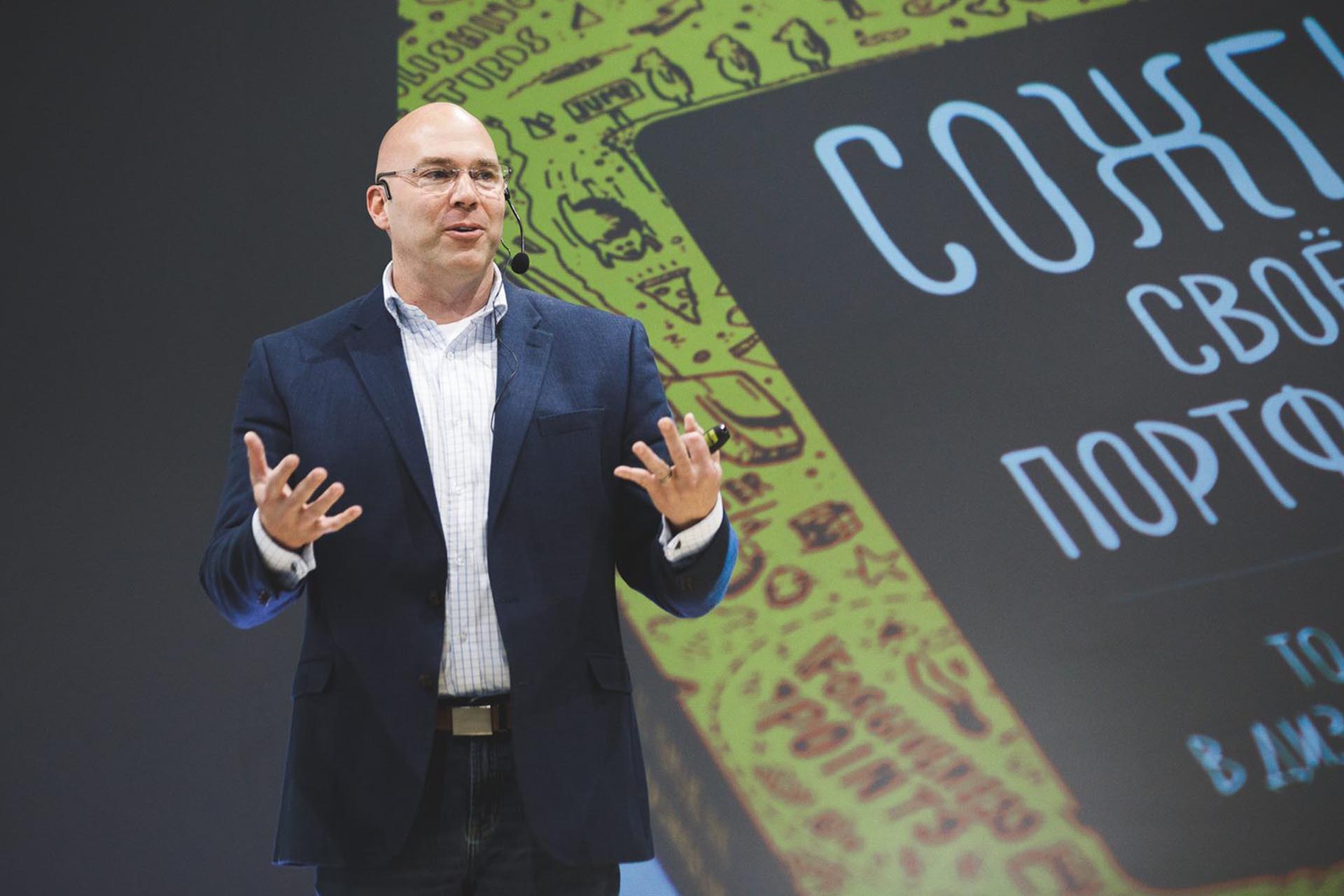 Meet Your Instructor, Michael Janda
Michael Janda is the best-selling author of Burn Your Portfolio. He has over 20 years of creative agency experience working with clients like Disney, Google, ABC, NBC, FOX, and other famous brands. The concepts he teaches in this exclusive free training are meant to help creatives fine tune their business skills and develop successful careers.
In 2002, Michael founded the creative agency, Riser, which he led in more than 2,000 projects, numerous creative and marketing awards, and more than $30,000,000 in total revenue. Michael is also known as @morejanda on Instagram where he grew an audience of more than 120,000 creatives in less than a year sharing free content to help level up creative entrepreneurs. He currently resides in Salt Lake City, Utah with his wonderful wife and 3 children.