Watch the Free Mini-Course
How to Start Freelancing Full-time
Are you ready to take the plunge and start freelancing full-time? In this free lesson I share the eight steps you should take before you jump ship from your full-time job and start your freelance business.
Are you just here for to download the workbook? Scroll down below the video.
Download the Full-time Freelance Planner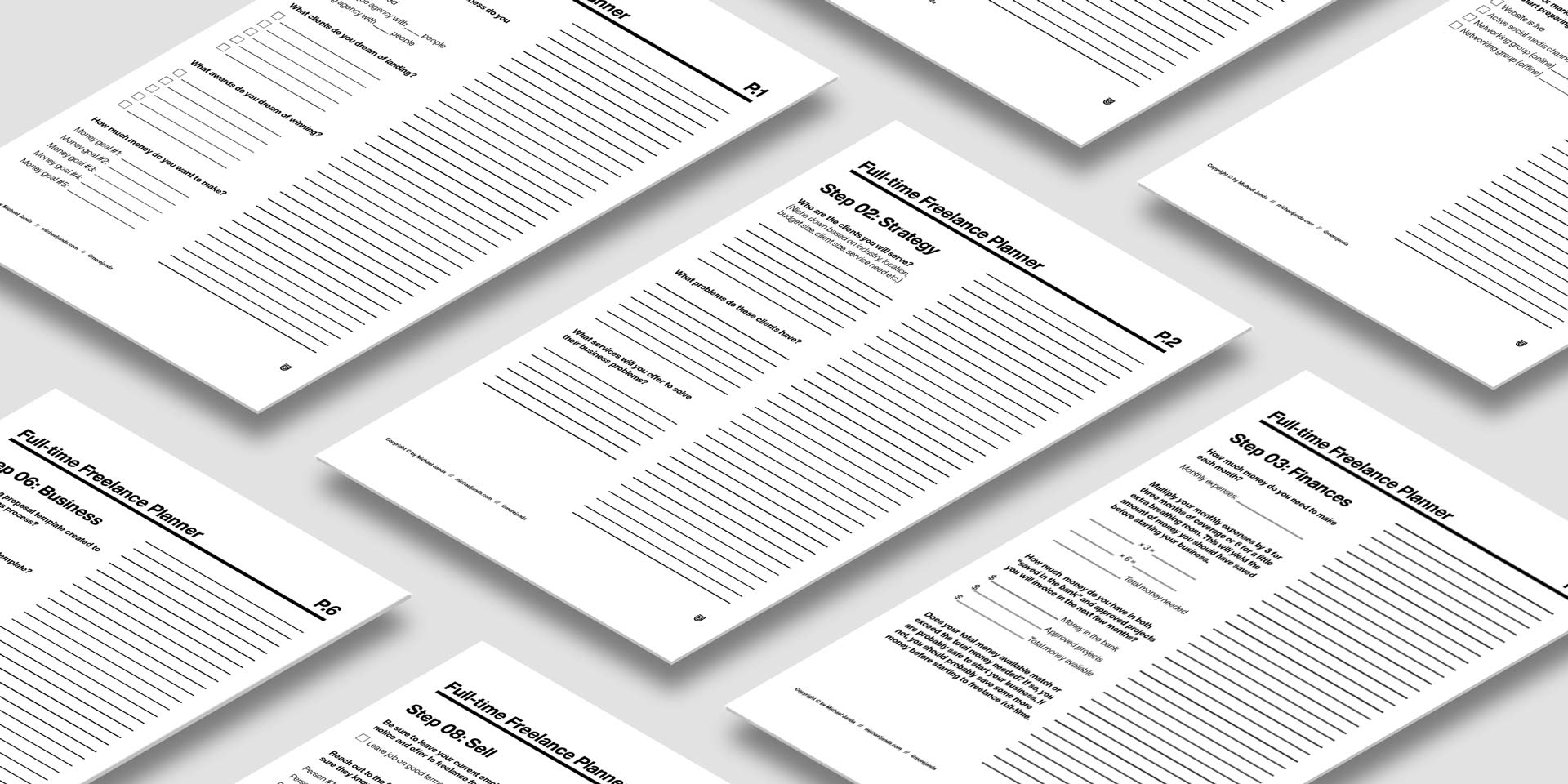 The Ultimate Freelance Course
Level up your creative business with this suite of six turnkey courses!
This six suite course bundle covers everything from finding clients to managing your creative business. It includes 40+ hours of video lessons, proposal templates, contract templates, pricing systems and strategies, project management templates, and much, much more! These courses are literally EVERYTHING you need to run your creative business profitably and enjoyably!
Learn More About The Ultimate Freelance Course

Results or Your Money Back
30-Day Money Back Guarantee
Join the success of more than 1,000 creative entrepreneurs who enrolled in the first two months! I am so confident in the content that if you are not happy with the course, let me know within 30 days of enrollment and you will be issued a full refund. No hassle.
"This course has resulted in $18,000 of new business over the past 2 weeks. If you're looking for a game changer, this is it."
– Joy Tsai, Founder and Creative Director, Simply Joy Studio
"I've closed multiple branding deals over the past couple weeks at over double my previous rates simply because that proposal was so clean and gave me a stronger professional presence."
– Mikey Hermann, Visual Identity Designer
"There's so much gold, I feel like it's almost a masters degree in becoming a freelancer!!!"
"I bet you can't find a course that will make you learn more. I'd pay 10x more for it and it would still feel like an amazing deal."
– Rodrigo de Aquino Angelim, Head of Design, RODAQ
"SOW (used your template) is now signed and he paid his $6k invoice all up front! Your process and template definitely made me look like a seasoned pro! Thank you!!!"
– Alli Torban, Information Designer
"We closed our biggest deal ever at 5x our normal rate. Thanks for this amazing course!"