Hello, I'm Michael Janda.
—I transform
creatives
designers
programmers
photographers
videographers
freelancers
marketers
into successful entrepreneurs.
Web Design Business Bootcamp
Learn how to create, build, sell, and manage website projects to build the creative business of your dreams. From prewritten proposals and contracts to selling ongoing services like conversion optimization and web maintenance, this robust course includes everything you need to build and manage a successful web design business.
Includes everything you need to run a successful web design business.
Preview the Course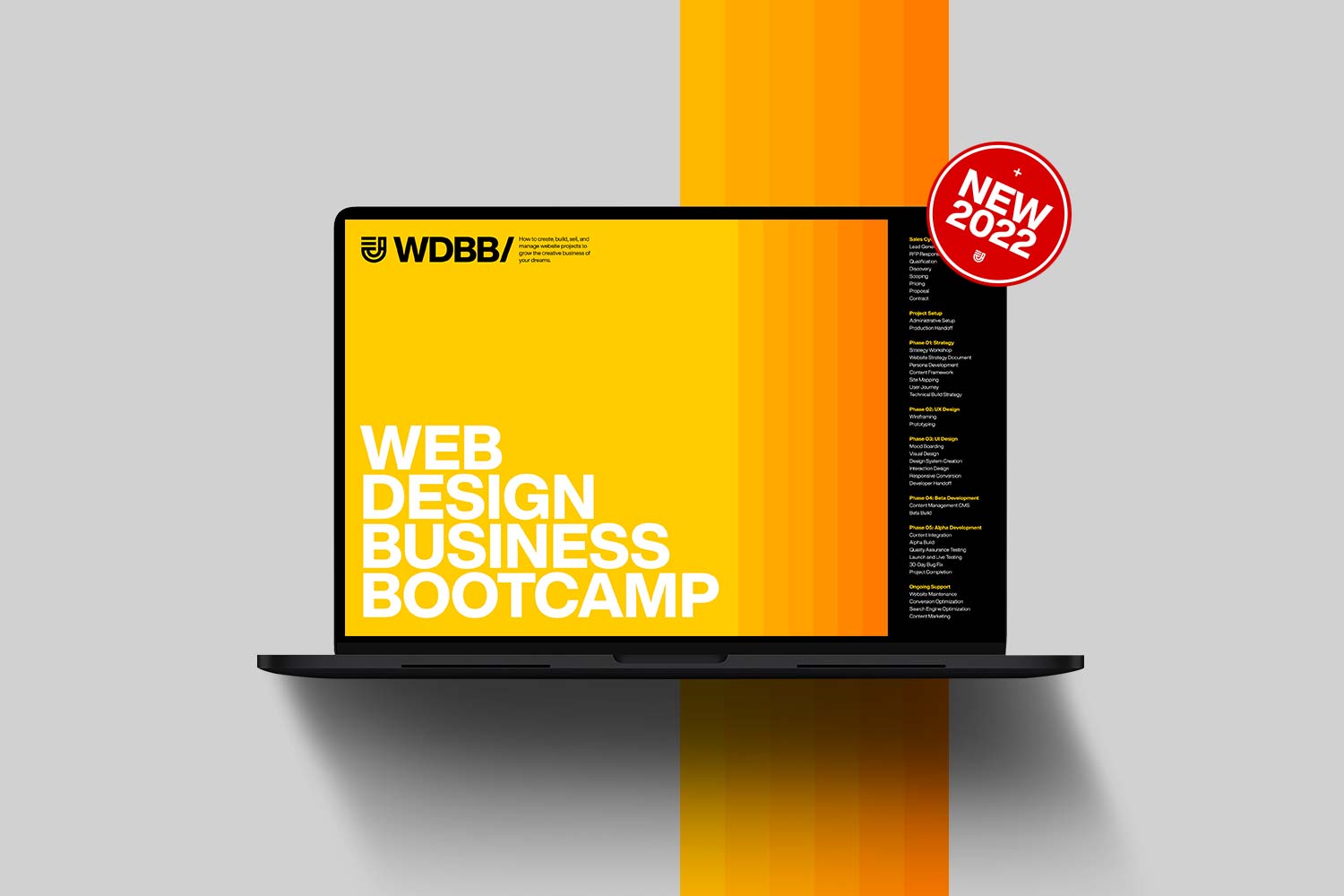 The Ultimate Freelance Course
This six suite course bundle covers everything from finding clients to managing your creative business. It includes 6 courses, 40+ hours of videos, 174 lessons, 60+ downloadable templates, literally EVERYTHING you need to run your creative business profitably and enjoyably!
Learn how to run your creative business like an agency veteran!
Preview the Course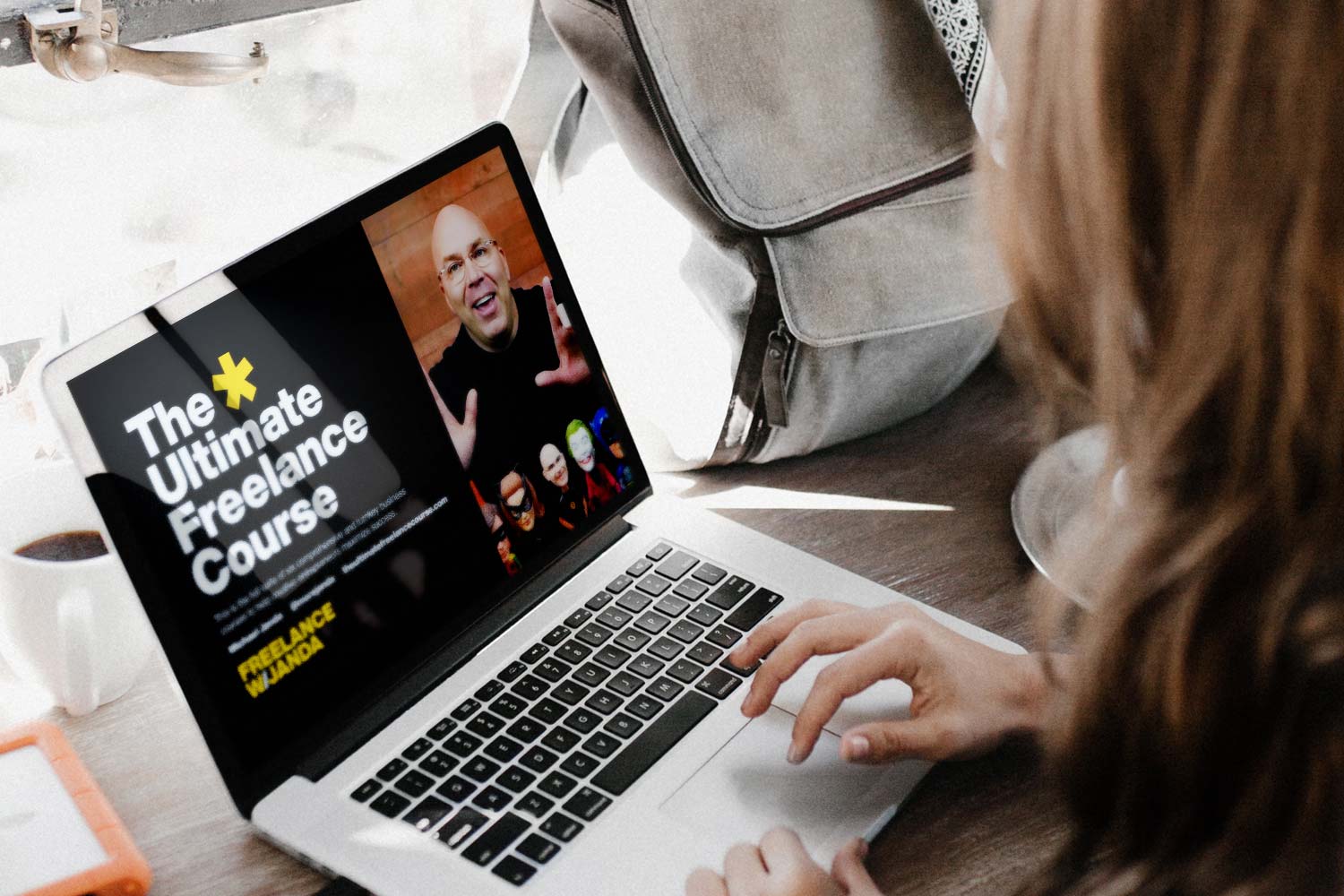 Ready to level up your creative business?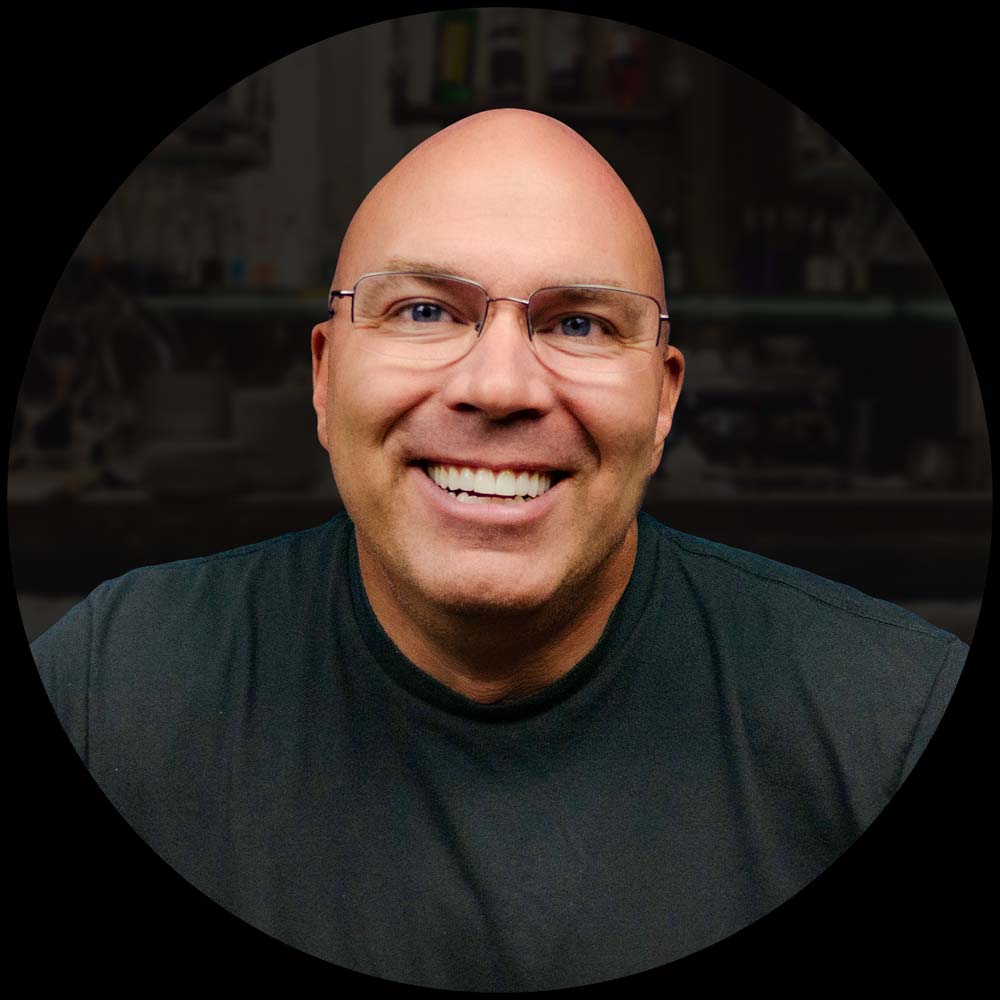 I built and sold my creative agency. Now I'm on a mission to help you build yours.
I grew my creative agency through trauma and toil. No mentor. No online courses. Just me trying to figure it out. Fortunately I made more right decisions than wrong and I sold my successful agency in 2015. In 2018, after billing more than $30,000,000, I left my agency to fulfill my true passion. I want to be the creative mentor I always wished I'd had. I'm sharing every system, process, template and strategy that led to my success to help you in your journey as a freelancer or agency owner. Learn more about my journey.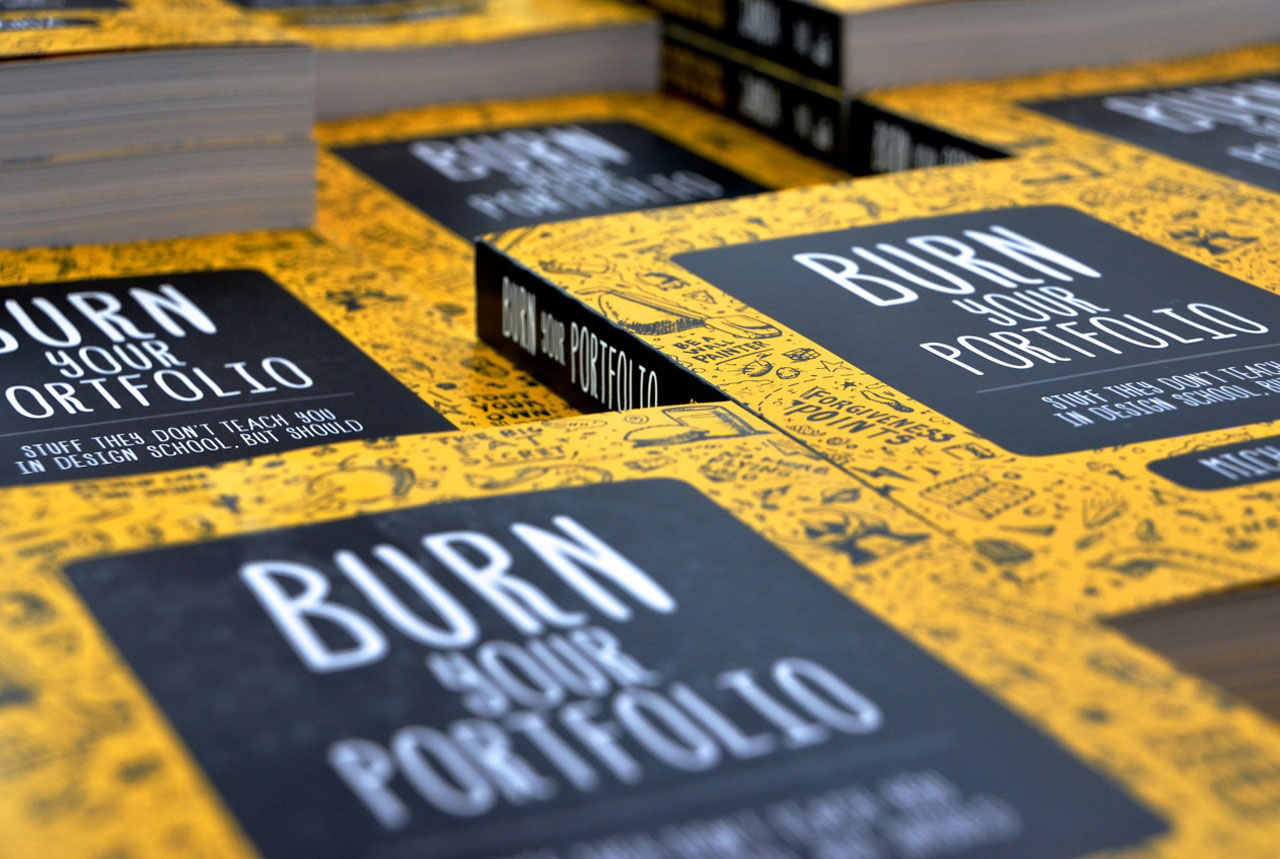 Burn Your Portfolio: Stuff they don't teach you in design school, but should.
Why do some amazing designers struggle to accomplish great things and other mediocre designers find great success? Hard work? Being in the right place at the right time? Sheer blind luck? If you want to learn how to design, go to design school. If you want to learn how to work in design, read this book.
About the Book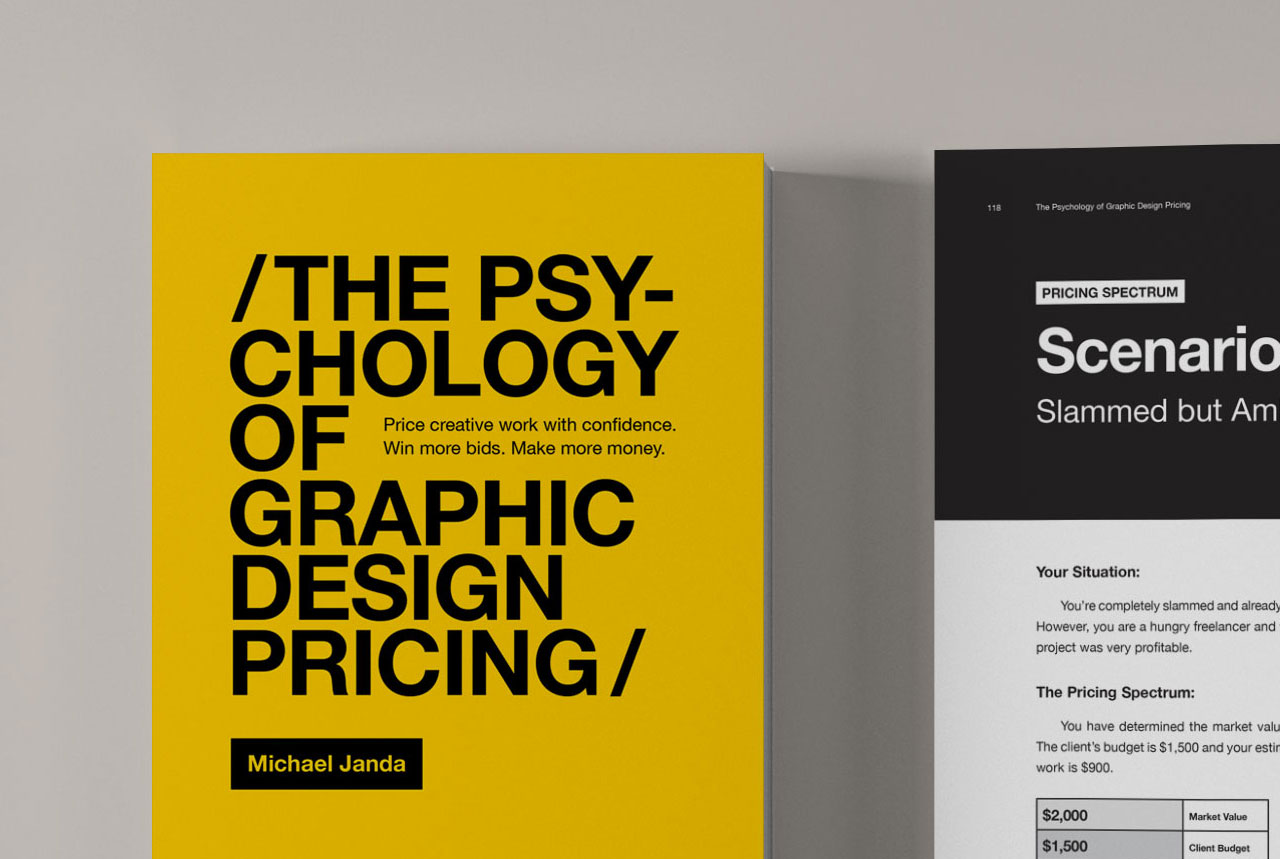 The Psychology of Graphic Design Pricing
When it comes to pricing their work, most designers are just pulling numbers out of thin air hoping to make a profit. This book changes that. No more guessing. Price your graphic design work with confidence. Win more bids. Make more money. I will show you how.
About the Book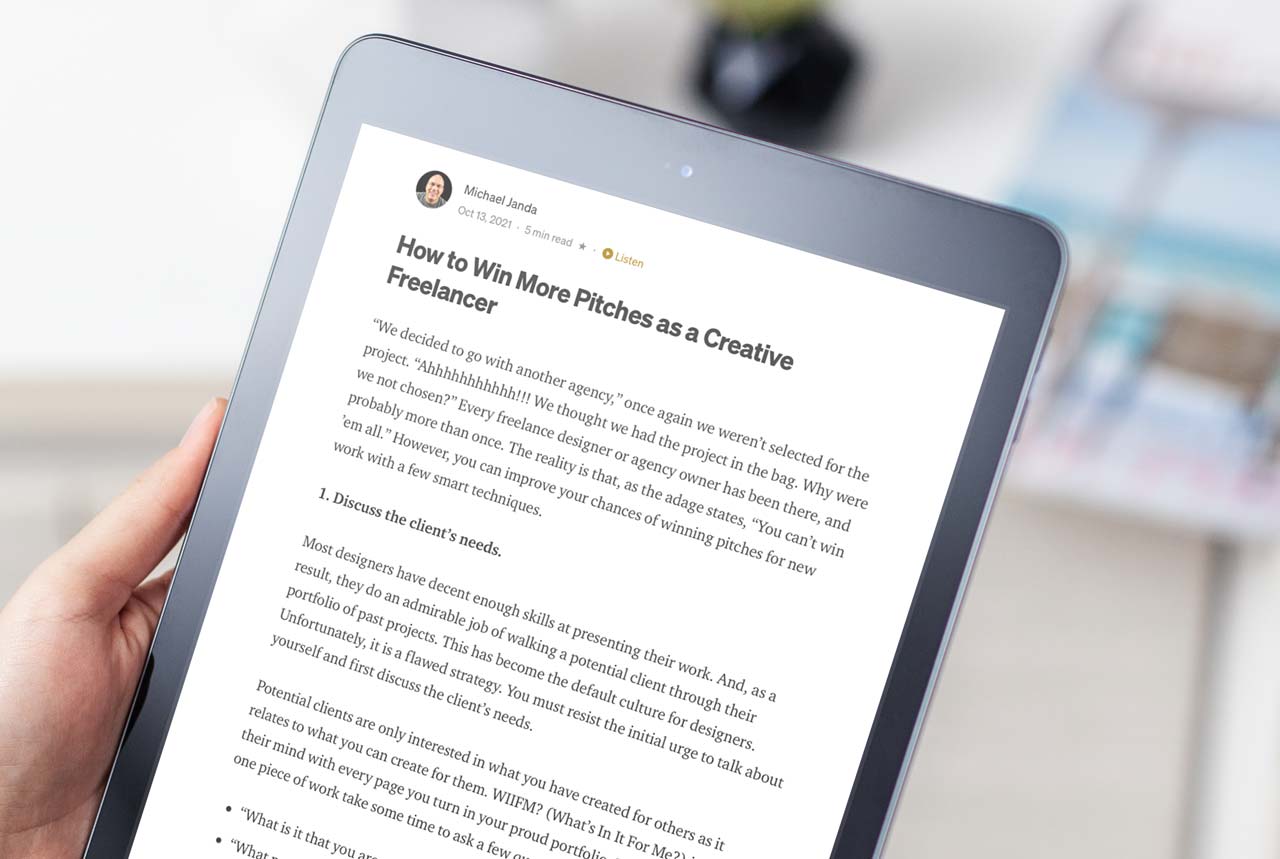 Level Up Your Creative Business with My Free Articles on Medium
Need some help with your creative business right now? I'm posting free articles on Medium.com to help you manage clients, price your work, pivot your marketing, and grow your business.
Read on Medium.com
YouTube Channel for Creative Freelancers and Agencies
Follow me on YouTube where I share systems and strategies to help creative freelancers and agencies run their businesses with confidence and earn more money. Check it out!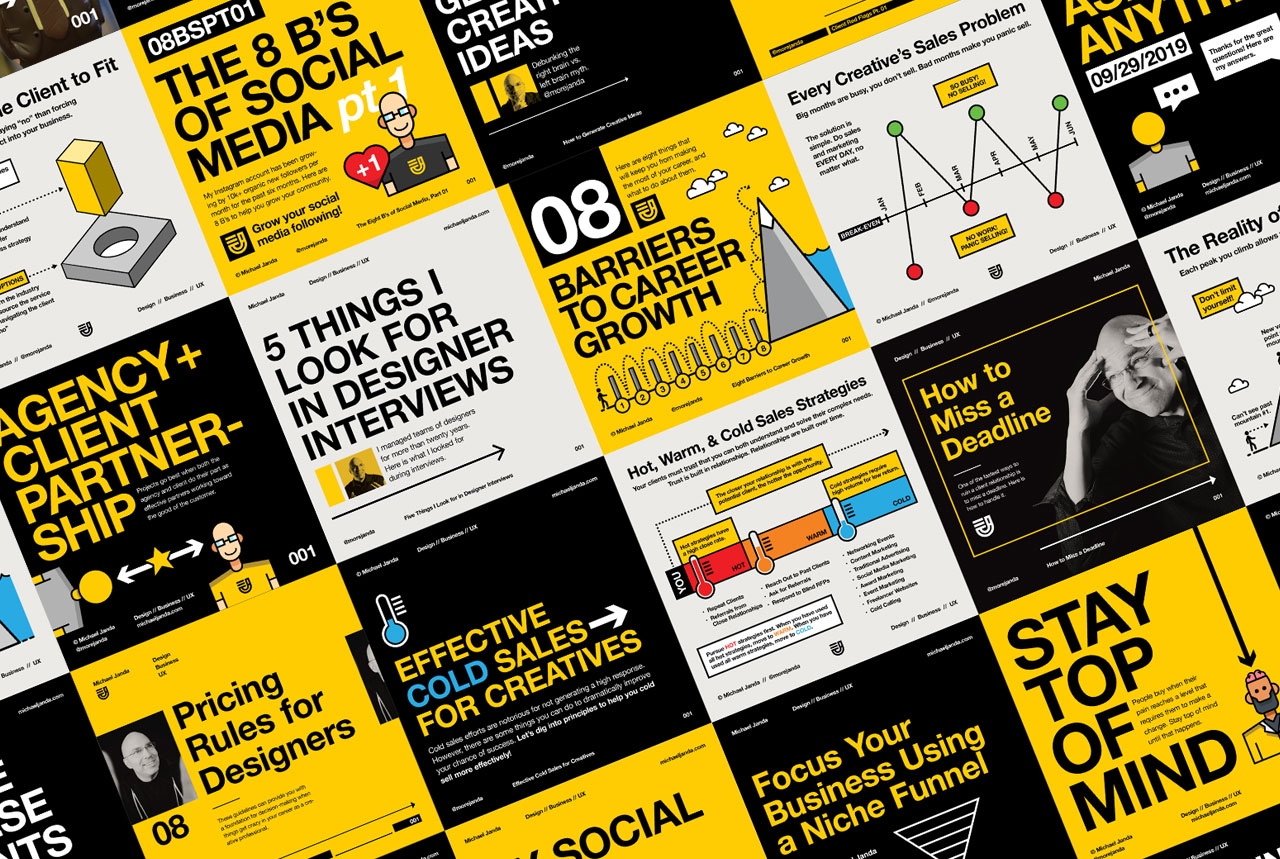 Beginning in 2019, my Instagram channel exploded by more than 10,000 new followers per month. I post a steady stream of advice for creative freelancers and agency owners, proprietary content that cannot be found anywhere else. Come join my hyper-engaged Instagram community, make new friends and grow your creative business.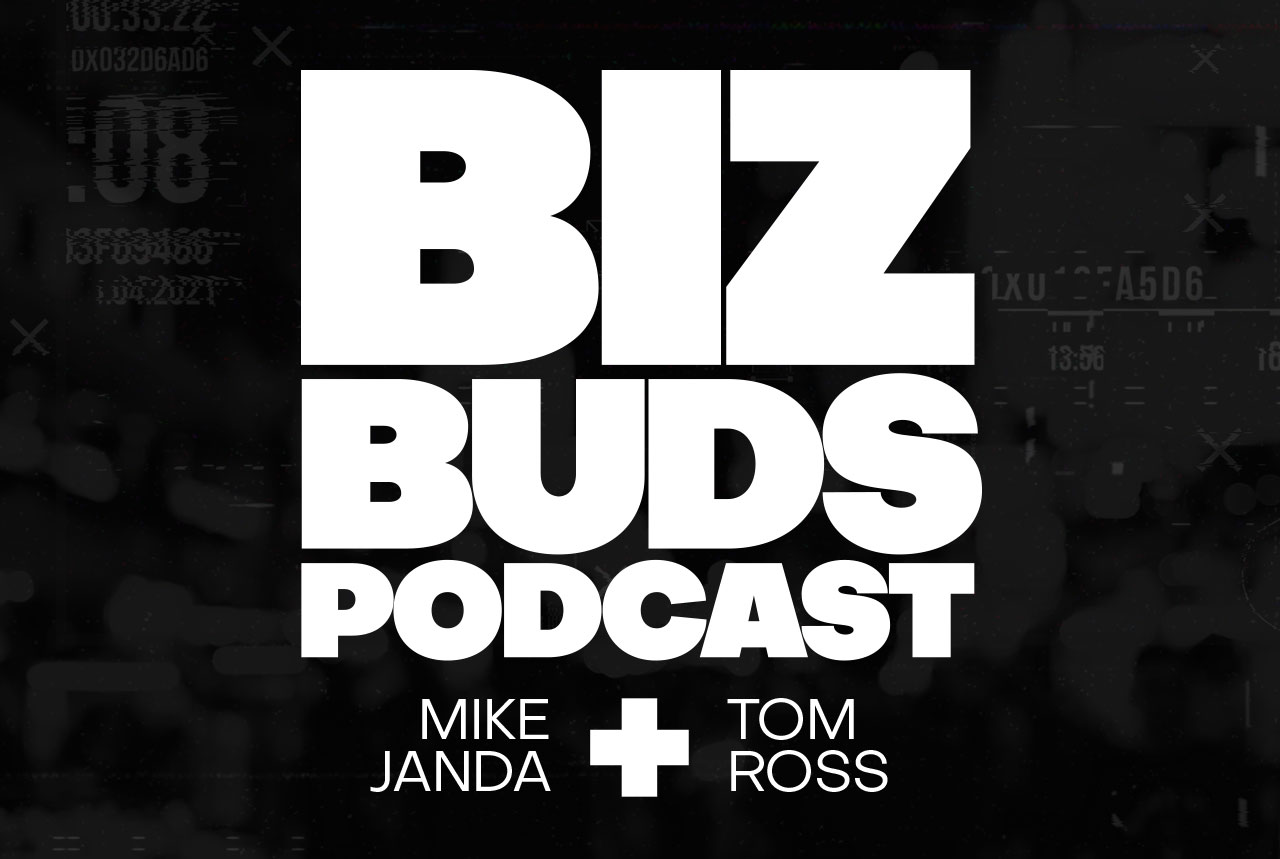 Biz Buds is value-packed weekly discussion from successful creative entrepreneurs Mike Janda and Tom Ross. They share their journeys from struggling freelancers to both running multi 7-figure businesses, and the lessons picked up along the way.
Listen to Biz Buds!