True story, and you probably have had this experience (or you will in the future if you don't read this article).
We had a client on retainer and our primary client contact was…let's call her "Sally" (because that is my default generic name). We were working through a project together and Sally had uploaded some photos to our file server. She notified us that the assets had been uploaded and they were ready for use on the project. All seemed well, until two days later when Sally's boss…let's call him "Butch"…called us seemingly out of the blue.
"Why is this not finished?!?!" Butch exclaimed, his flaming hot temper was felt through the phone. "Finished?" we thought but didn't say, "We haven't even started." We didn't know there was a deadline. We knew the photos were uploaded, but we didn't know that there was a specific timeline that related to their completion.
Sally did not do her job! She didn't tell us that there was a deadline.
But Sally is not the only person at fault. We did not do our job either! We never asked if there was a deadline and therefore, we didn't know.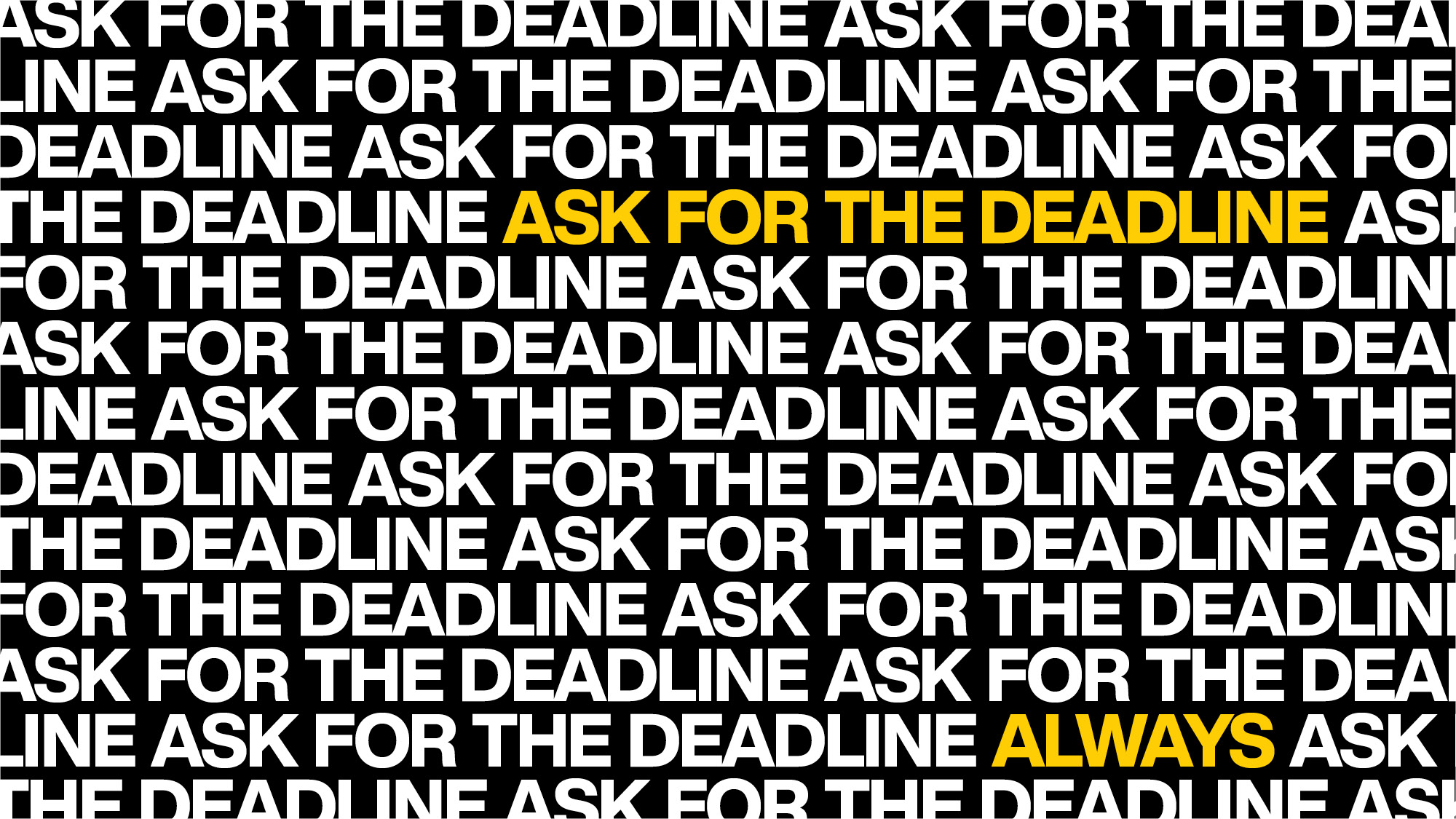 Always assume that there is a deadline. It is reasonable for the client to expect a timely completion and they almost always have a date (or at least a rough expectation) of when that is. True, it is their job to specify that date for you, but the day I stopped trusting my clients was the day that my business improved.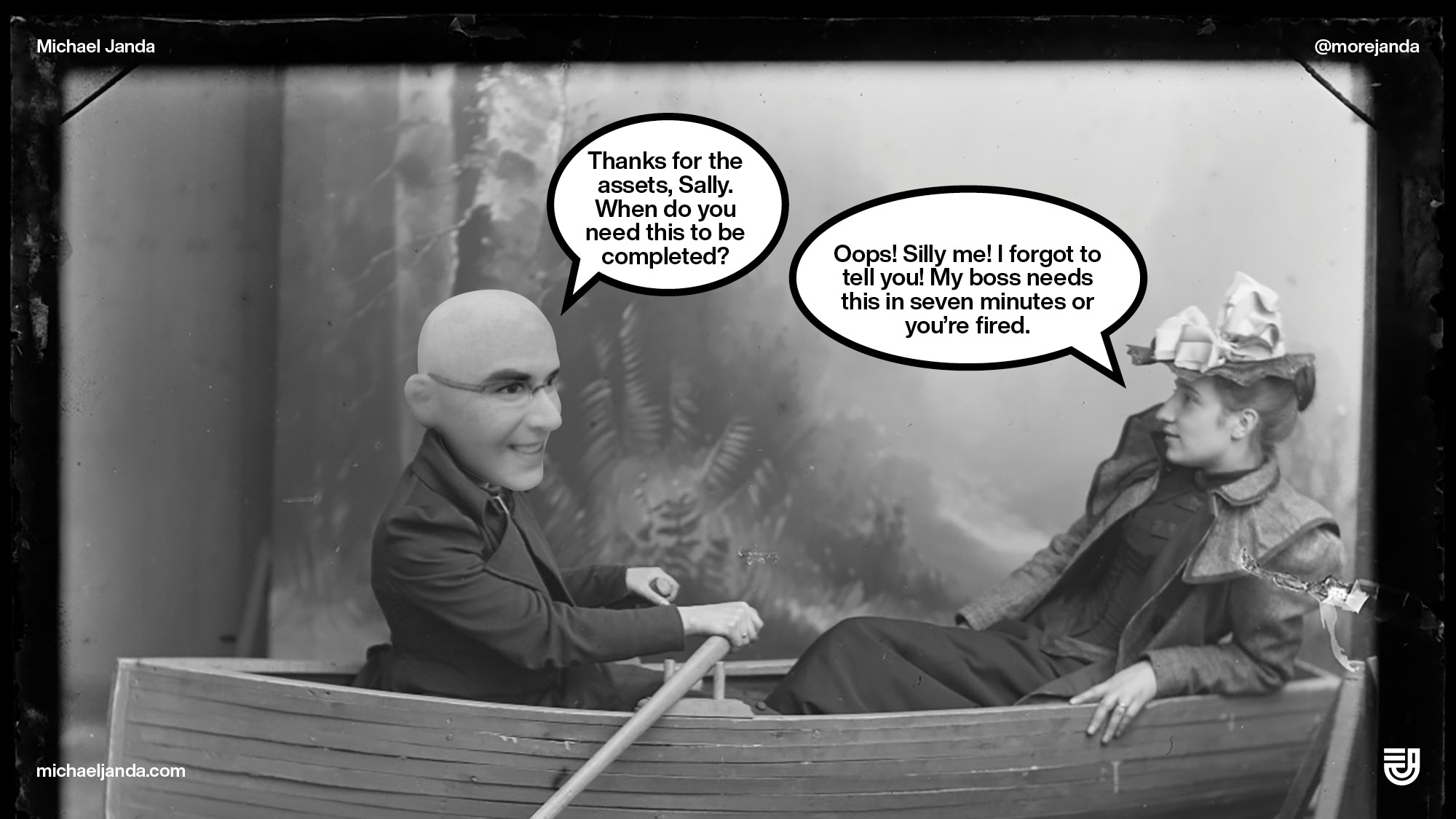 Always assume there is a deadline. It is your job to ask for it!
"When is this due?"
"What day does this need to be completed?"
"Is there a specific time of day you need this by?"
"Are there any other initiatives tied to this deadline?"
And even if you think you already know the deadline, it is your job to confirm it!
"Just to confirm, you need this by end of day Friday. Correct?"
"As per the timeline, we will have this for you on Tuesday morning. Does that still work for you?"
And if the client doesn't set a deadline for you, it is your job to set one!
"We will have this completed by Thursday morning. Please confirm that will work for you."
"This will be finished by Monday at end of day. Let me know if that timeline works."
When is this due? You always need to know. (And don't trust that the client will do their job and tell you.) Clear communication and expectations management, two major keys to your success as a creative entrepreneur